Conference in Numerical Analysis
The conference will take place in the town of Ioannina in the north-west part of Greece. Ioannina has a National Airport King Pyrros about 5 km to the north of the city's center. There is a Bus Station in the city of Ioannina as well. There is also an International Airport Preveza-Aktion-Lefkas about 120 Km to the south of Ioannina, with charter flights during the Summer season (April to October).

How to get to Ioannina
Fly to Ioannina from Athens: there are two flights on Sept 4 and Sept 5 by Olympic air: Flight OA0800 Athens: 12:55 - Ioannina: 14:00 and Flight OA0808 Athens: 19:15 - Ioannina: 20:20.

To go back: there are two flights on Sept 9: Flight OA0801 Ioannina: 14:20 - Athens: 15:25 and Flight OA0809 Ioannina: 22:05 - Athens: 23:05 and one flight on Sept 8: Flight OA0801 Ioannina: 14:20 - Athens: 15:25

By Bus: from Athens (about 6 hours), from Thessaloniki (about 3 hours) and from other cities, see the web site of the Ioannina Bus Station

How to get to Conference Center
There are many Busses from the City Center to the University Campus (the Conference center is the Congress Hall in the map) and vice versa. Moreover, there will be a University of Ioannina bus service, for free, for NumAn 2012 participants, see the bus program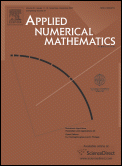 APNUM Special Issue:

Full papers presented at the Conference may be submitted for publication in a Special Issue of Applied Numerical Mathematics. The authors are now able to submit their papers for "NUMAN 2012" in the EES, when uploading their submission, they have to make sure that they mention the Article Type "NUMAN 2012". The deadline is: January 31, 2013.



NumAn 2012 Conference Poster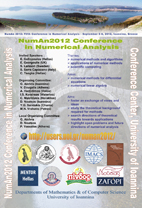 The abstracts of all contributions (lecture or poster) will be published in the Book of Abstracts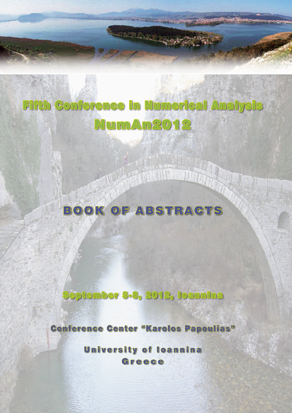 On-line Registration, and Payment of Registration Fees:




Registration Fees:
Early Regular Registration:
150 € (Euros)
Late Regular Registration:
200 € (Euros)
Early Student Registration:
70 € (Euros)
Late Student Registration:
100 € (Euros)