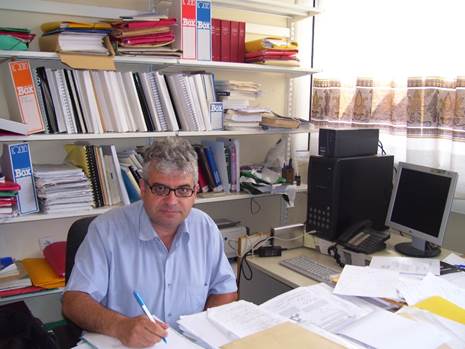 Dr. S. K. Hadjikakou,
Professor
Laboratory of Biological Inorganic Chemistry
Department of Chemistry
University of Ioannina, Greece
tel. xx-30-26510-08374, xx-30-26510-08362.
Fax xx-30-26510-08786
e-mail: shadjika@uoi.gr
web: http://users.uoi.gr/shadjika/Hadjikakou_1/Hadjikakou_01.htm
Institute of Materials Science
and Computing (I.M.S.C.)
https://urci.unit.uoi.gr/imsc/en/members/members.html
Highlights:
Ciprofloxacin conjugated to diphenyltin(IV): a novel formulation with enhanced antimicrobial activity
M.P. Chrysouli, C.N. Banti, N. Kourkoumelis, E.E. Moushi, A.J. Tasiopoulos, A. Douvalis, C. Papachristodoulou, A.G. Hatzidimitriou, T. Bakas and S.K. Hadjikakou
Dalton Trans., 2020, 49, 11522–11535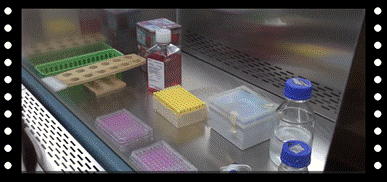 Synthesis, Structural Characterization and Cytostatic Properties of N,N-Dicyclohexyldithiooxamide Complexes of Antimony(III) Halides (SbX3, X: Br or I)
I.I. Ozturk, O.S. Urgut, C.N. Banti, N. Kourkoumelic, A.M. Owczarzak, M. Kubicki, and S.K. Hadjikakou
Polyhedron Volume 70, 9 March 2014, Pages 172–179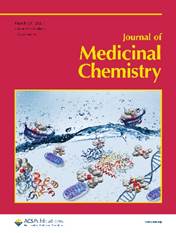 Mixed ligands silver(I) complexes with anti-inflammatory agents which can bind to lipoxygenase and calf thymus-DNA, modulating their function, inducing apoptosis.
C.N. Banti, A. D. Giannoulis, N. Kourkoumelis, A. M. Owczarzak, M. Poyraz, M. Kubicki, K. Charalabopoulos and S. K. Hadjikakou
Metallomics, 2012, 2012, 4, 545–560
Member of the editorial boards:
· Journal of Inorganic Biochemistry (Elsevier)
· International Journal of Molecular Sciences (MDPI)
Guest Editor in the Special Issues:
"Recent Advances in Metal Based Drugs"
"Metal Complex Interactions with Nucleic Acids and/or DNA"
Our recent papers:
pHEMA@AGMNA-1: A novel material for the development of antibacterial contact lens
A.K. Rossos, C.N. Banti, A. Kalampounias, C. Papachristodoulou, K. Kordatos, P. Zoumpoulakis, T. Mavromoustakos, N. Kourkoumelis, S.K. Hadjikakou
Materials Science & Engineering C 111 (2020) 110770
Conjugation of Penicillin-G with Silver(I) Ions Expands Its Antimicrobial Activity against Gram Negative Bacteria
Ioannis Ketikidis, Christina N. Banti, Nikolaos Kourkoumelis,
Constantinos G. Tsiafoulis, Christina Papachristodoulou, Angelos G. Kalampounias and Sotiris K. Hadjikakou
Antibiotics 2020, 9, 25; doi:10.3390
Diclofenac conjugates with biocides through silver(I) ions (CoMeD's); Development of a reliable model for the prediction of anti-proliferation of NSAID's-silver formulations.
Christina N. Banti, Antonios G. Hatzidimitriou, Nikolaos Kourkoumelis, Sotiris K. Hadjikakou
Journal of Inorganic Biochemistry 194 (2019) 7–18